A Few Brave Truck Drivers
Dec 2, 2020 12:00 · 818 words · 4 minute read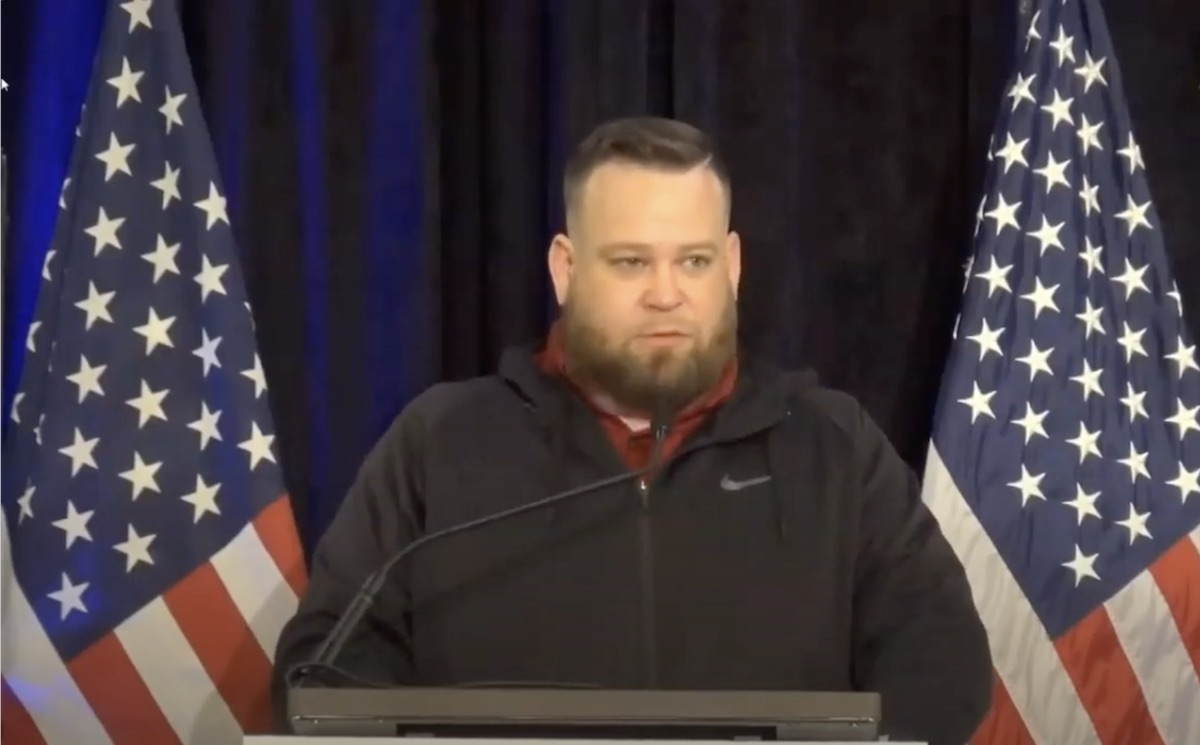 In theory, Americans believe in the values of our constitutional republic and demand free and fair elections.
In reality, our self-declared betters do not. They loathe our constitutional values. They prattle on endlessly about how America is heteronormative and racist and supremacist and ableist and sexist and transphobic. Soon we should expect them to add pedo-phobic and incesto-phobic to the list.
Our ruling elites despise our history, our heritage, and our national symbols. When they claim to believe in democracy, they have in mind the rude variant practiced in Cuba, Zambia, and Ethiopia.
When you know the results ahead of time, elections become much more pleasant. Otherwise unacceptable outcomes like Donald Trump may happen again. A bit of targeted electoral authoritarianism in Philadelphia and Detroit makes sure the deplorable underclass stays in its place.
The plan is not to let voters have their way again. This will usher in a glorious, gluten-free future where childless middle-aged harpies run the show. The first act will be ritual humiliation of deplorables, followed by hard labor as fieldhands on the solar plantations. The Teslas of Aspen and Palo Alto aren't going to power themselves.
But Evil does not fully understand Good. Our betters who look forward to wielding power and ruling the untermenchen do not appreciate simple virtues like patriotism, faith, and desire to put country first. These virtues are nearly incomprehensible to our rulers, who like to renounce their American citizenship or buy someone else's. "America First" is grating and racist. Hunter Biden fits right in.
Despite our frayed social fabric, there are signs that normal Americans value our constitutional republic over partisanship.
This happened Tuesday during a remarkable all-day state legislative hearing in Michigan, which followed similar hearings in Arizona and Pennsylvania. The purpose was to explore election fraud, especially in Detroit. It succeeded magnificently.
Dozens of credible witnesses recounted the same events. Trump ballots were left uncounted. Thousands of Biden ballots appeared via truck in the middle of the night. Ostensibly neutral vote counters wearing Biden hats used the coronavirus as an excuse to keep observers on the other side of the room or kick them out completely.
Observers were harassed and called "racists" and threatened with physical assault. They were hauled out of the counting room by police. One IT contractor for Dominion said she saw boxes of ballots repeatedly run "through the tabulating machines, being counted 8-10 times." All of this was illegal. It does not matter. The criminals will go unpunished.
The most compelling witnesses were not fans of Trump. They were normal Americans, including Democrats, who volunteered as neutral observers out of a sense of civic duty. They were horrified by what they saw. One poor soul was a Canadian immigrant who was "very sad and disappointed" to realize that American elections were the stuff of a banana republic.
America's long-haul truck drivers have stepped up. Thanks to the Amistad Project of the Thomas More Society, we have a sworn statement from Jesse Morgan, a Post Office subcontractor, alleging massive ballot fraud. Morgan said he transported nearly 300,000 completed mail-in ballots from Bethpage, N.Y. to Pennsylvania.
Morgan is a whistleblower, not a MAGA guy. He told Fox News on Tuesday that he didn't vote in the election.
Another Post Office subcontractor, Nathan Pease, came forward to report 100,000 backdated ballots in Wisconsin. He is a libertarian, not a Republican. Nevertheless, he said: "I couldn't go to the grave knowing what I knew and just keeping that to myself, knowing that something went wrong in this election."
Something odd is afoot. The New York Times is too busy with hard-hitting investigative pieces on the Biden pets to pay attention to firsthand reports of illegality. Our cocksure overseers in social media have dialed down the purges. Twitter is neglecting to label true Trump tweets as false. They are ignoring the whistleblowers. They have forgotten the immortal advice to Tony Montana.
Trump and his allies have an uphill battle in the courts. They have an even more difficult battle in state legislatures. Pennsylvania Republicans claim they don't have time. Still, Biden has not yet taken the oath of office.
As Archbishop Viganò says:
This people, which for too long has endured the abuses of a hateful and tyrannical power, is rediscovering that it has a soul; it is understanding that it is not willing to exchange its freedom for the homogenization and cancellation of its identity; it is beginning to understand the value of familial and social ties, of the bonds of faith and culture that unite honest people. [Elites] do not understand that there are still people ready to take to the streets to defend their rights, to protect their loved ones, to give a future to their children and grandchildren.
Our ruling elites have jettisoned the Constitution and the values it enshrined. But normal Americans have not. Thank God for a few brave truck drivers.
tweet
Share